Het is Koningsdag en vrienden verderop hebben spullen op de stoep. Op een auto uitgestald een Onesie, dat is een ééndelig pak van nep-vacht met een capuchon met oren, dit is een geit, wit met roze buik. Ik stuur er een foto van naar Oo die me vraagt of het past, waarop ik bij de vrienden in de hal het ding over al mijn kleren aantrek, het is klein maar past wel.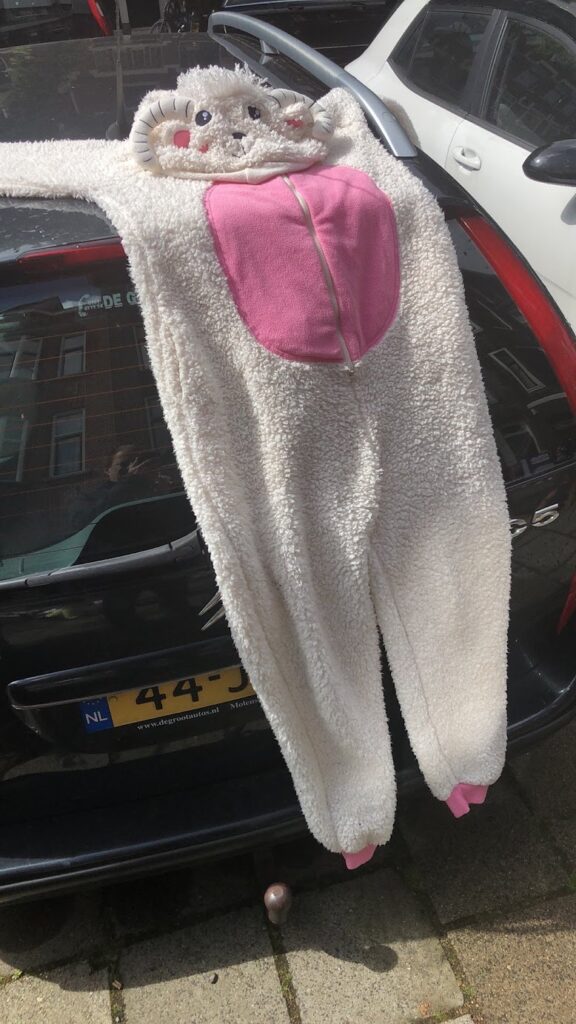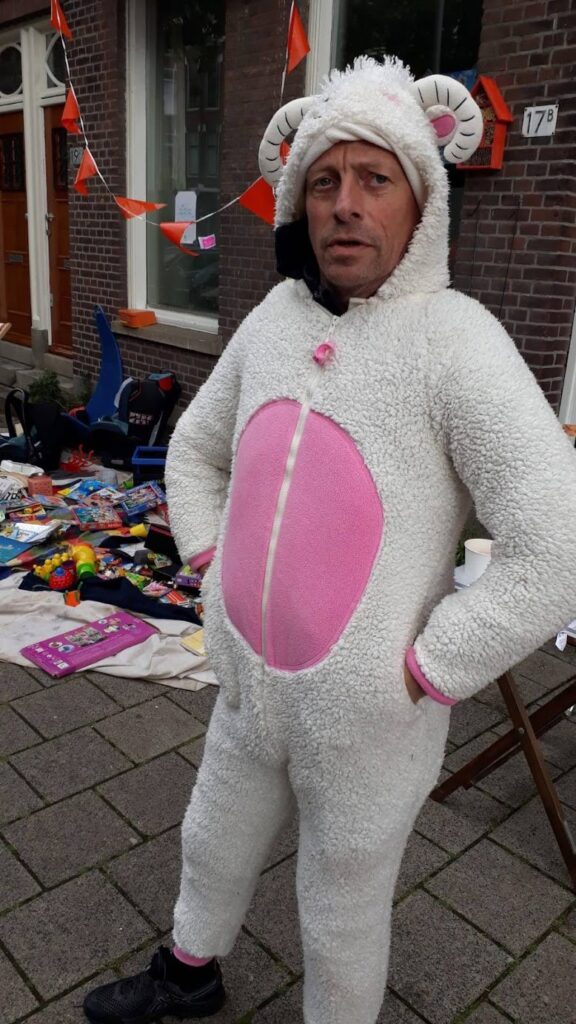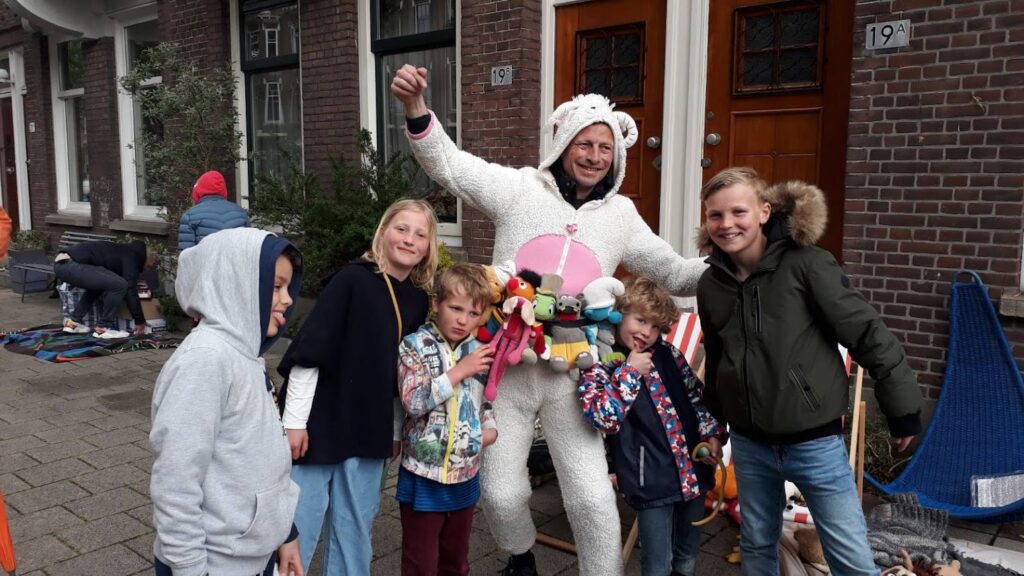 Vanaf dat moment neemt de dag een draai die ik niet had kunnen voorspellen, de vrienden verkopen namelijk ook een aantal knuffels, voor ik er erg in heb loop ik met een knuffelgordel rond waarmee ik met Oo richting de vrijmarkt loop en daar gaat het allemaal heel snel, de ene kraam na de andere geeft me knuffels en beertjes, binnen twintig minuten hang ik half vol.
We vervolgen onze weg richting centrum en dan begint het, foto's worden er genomen, mensen raken mijn pak aan en vervolgens willen mensen een hug, of ja een knuffel, veel mensen willen dat!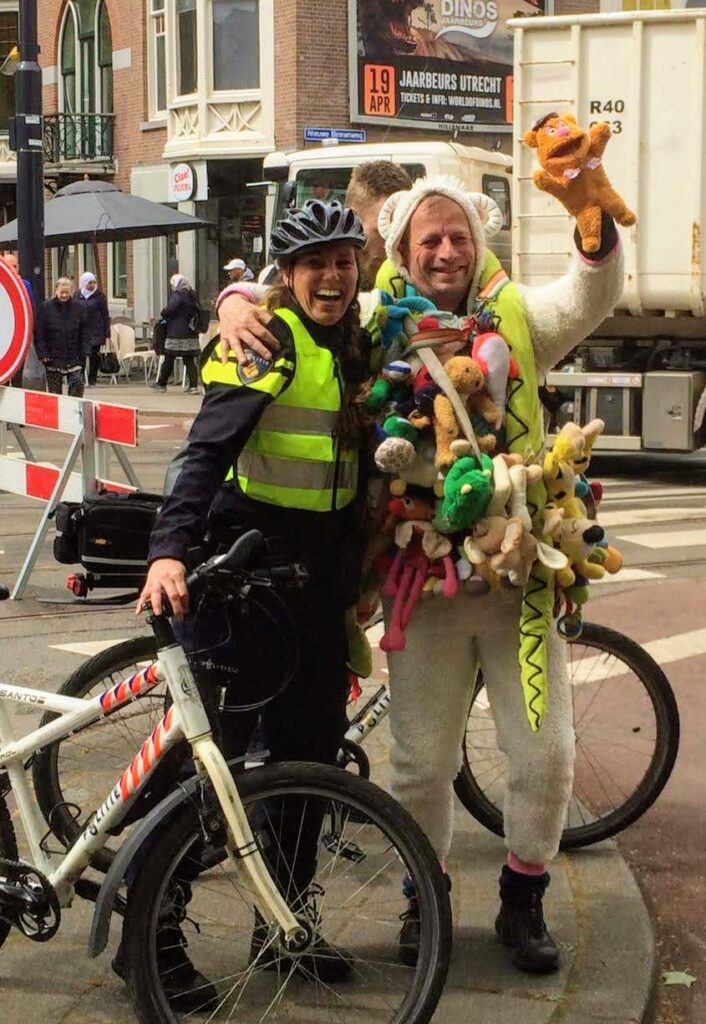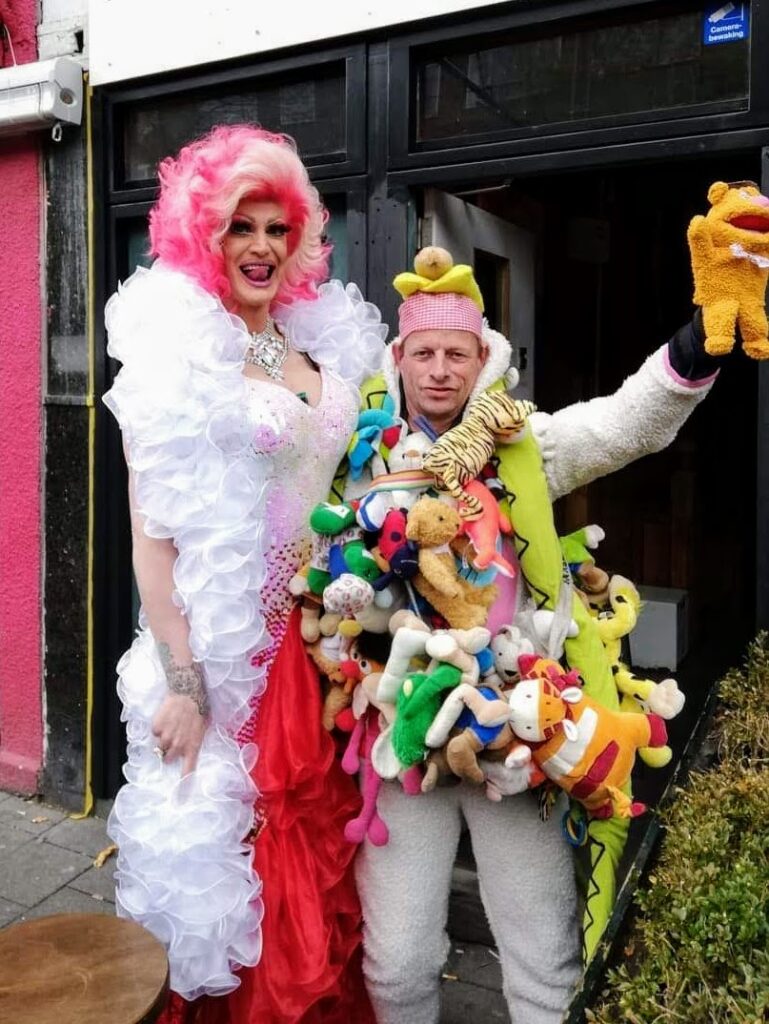 Kleine kinderen kijken me aan alsof ze in de Knuffelhemel zijn, vol ongeloof en verbijsterd dat dít bestaat, maar vooral grote mensen worden a la minute ontwapend en vallen in mijn armen.
Ik heb later dat jaar het knuffelpak ook op de Milieu Mars gedragen, niet iedereen kon dat hebben, het milieu is namelijk een serieuze zaak. De een vond het 'petrol-based' de ander vond het 'overconsumptie'