Tot mijn grote verbazing werd ik van de zomer als debutantje uitgenodigd voor de Brutus "Wild Summer of Art – Part I". Maar hoedan? De Grote tentoonstelling in twee delen strijkt, de hele zomer en nodigt honderden Rotterdamse kunstenaars uit om hun werk tentoon te stellen, neer in de spelonken van Brutus. Dat is de "Artist Run Space" van artiest Joep van Lieshout. Ik was voorgedragen door minstens een van de tien scouts (dank Jeroen Jongeleen) en door de strenge selectie van Piet en Liesbeth en companen gekomen, ook dank!
Als debutant in de kunsten heb ik nog geen oeuvre waar je zomaar uit kan putten, ook zit er nog geen enkele herkenbare rode draad in mijn werk. Ik houd van licht, dat wel, en de ruimte is heel donker, dat ook. Maar dat zijn natuurlijk bedenkingen die ik als profi designer er bij sleur om de angst voor het witte blad te doorbreken, zo handig ben ik wel.
Licht zal het worden, en iets met een helm, een motorhelm. Een helm omdat die me steeds weer in het vizier komen als ik een ding wil maken die over mensen gaat, de helm als beschermer van de mens, daar zit iets in, een je ne sais quoi. Alhoewel de woorden me tekort schieten weet ik dat ik iets met helmen heb en dat die betekenisvol zijn in wat ik allemaal maak. (Daarover meer in een andere post)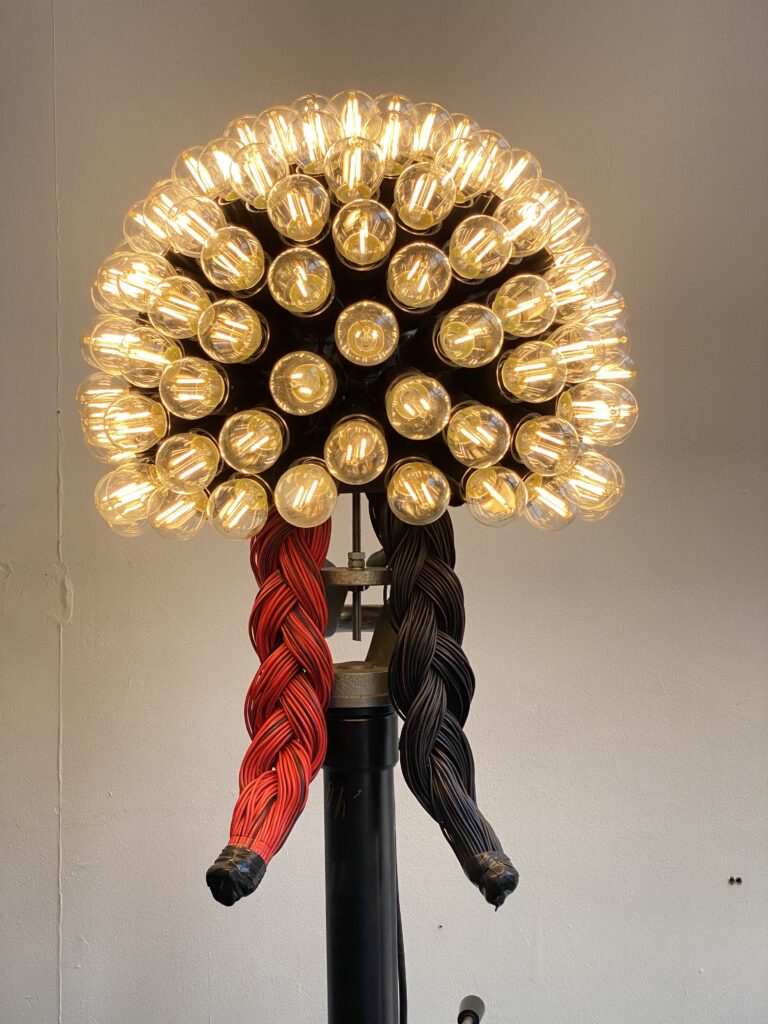 Doordat ik her en der bekend heb gemaakt dat ik van alles verzamel dat voor een ander als afval of overbodig wordt gezien heb ik sinds mijn Residency in B.a.d een hele hoop spullen gekregen, waaronder een enorme hoop afgedankte E27 Fittingen afkomstig van een tentoonstelling in T.E.N.T. (dank)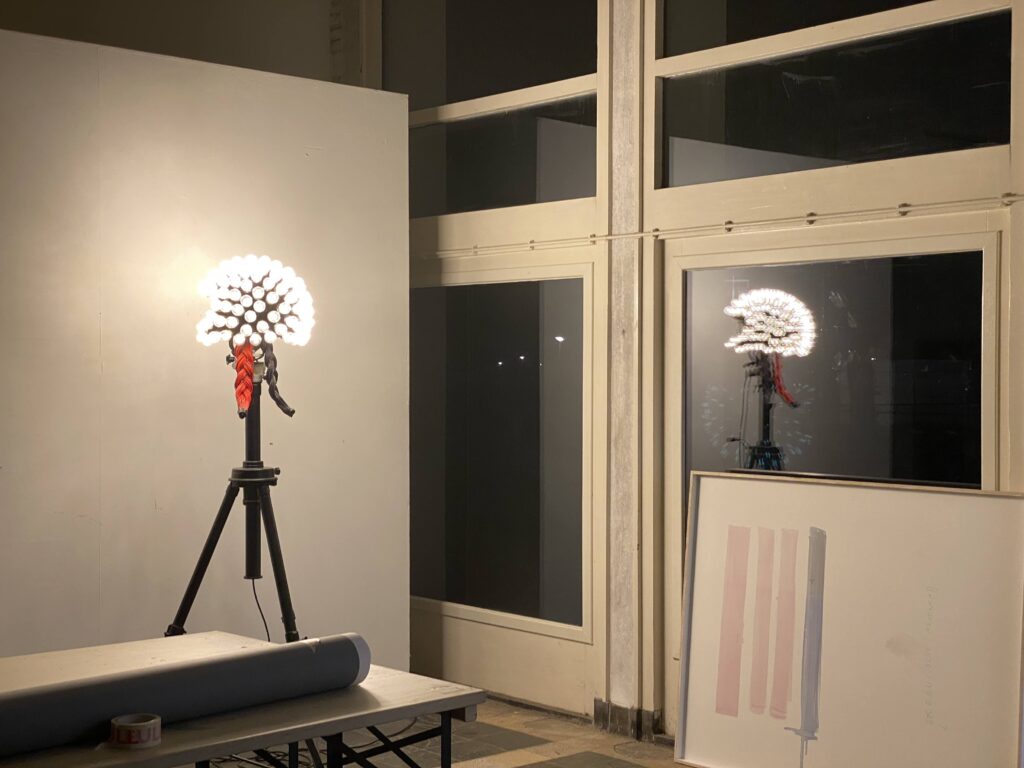 Licht werd het dus ook echt! 101 fittingen passen er op die helm, daar komt verblindend veel licht van af, serieus! De lampjes van elk 1 Watt led (voorheen ongeveer 10 Watt gloeidraad) hebben een lichtopbrengst van tezamen 10000 Lm, veel dus. Door de enormheid van de ruimte bij Brutus viel het gelukkig wel mee. Je wil natuurlijk je publiek niet verblinden.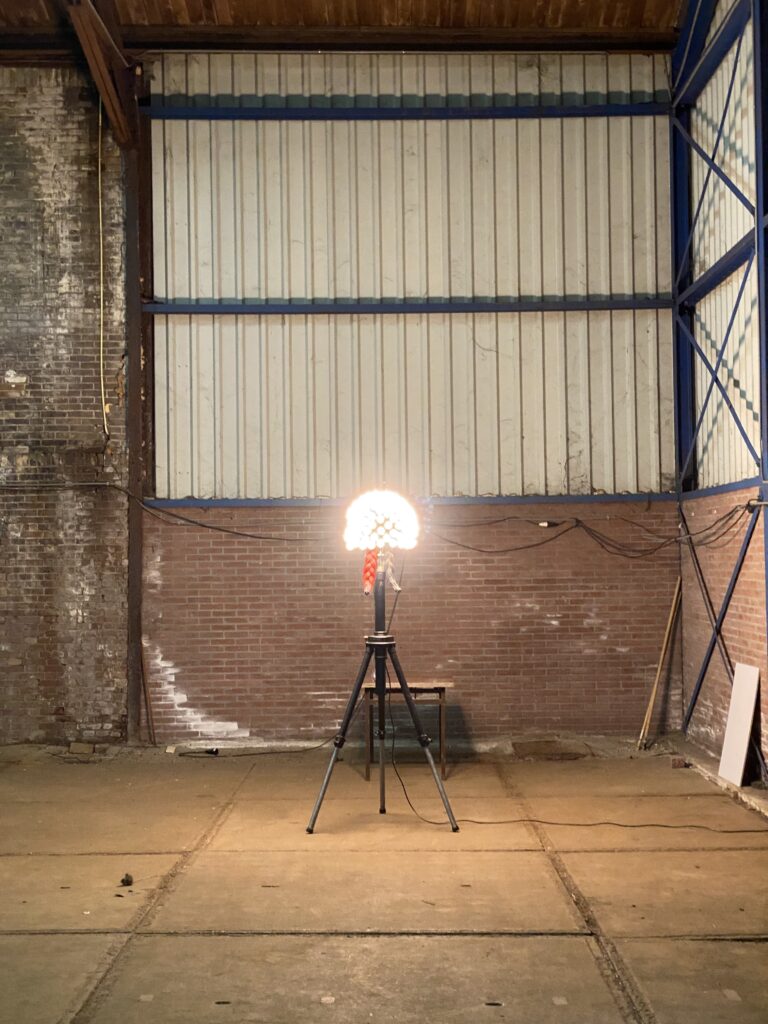 De lamp stond opgesteld in een van de grote hallen, heel toevallig precies in de as vanaf waar je aankomt, als een lichtbaken.