In 2002 kwam Joost in Rotterdam wonen, vanuit Deventer of zo. Joost vond het allemaal indrukwekkend hier. Elke ochtend liep hij over de Walk of Fame naar zijn werk. Hij dagdroomde er steeds van er zelf een dag een tegel te hebben. Marnix Vink en ik hebben dat heel serieus opgevat en zijn onmiddellijk aan het werk gegaan.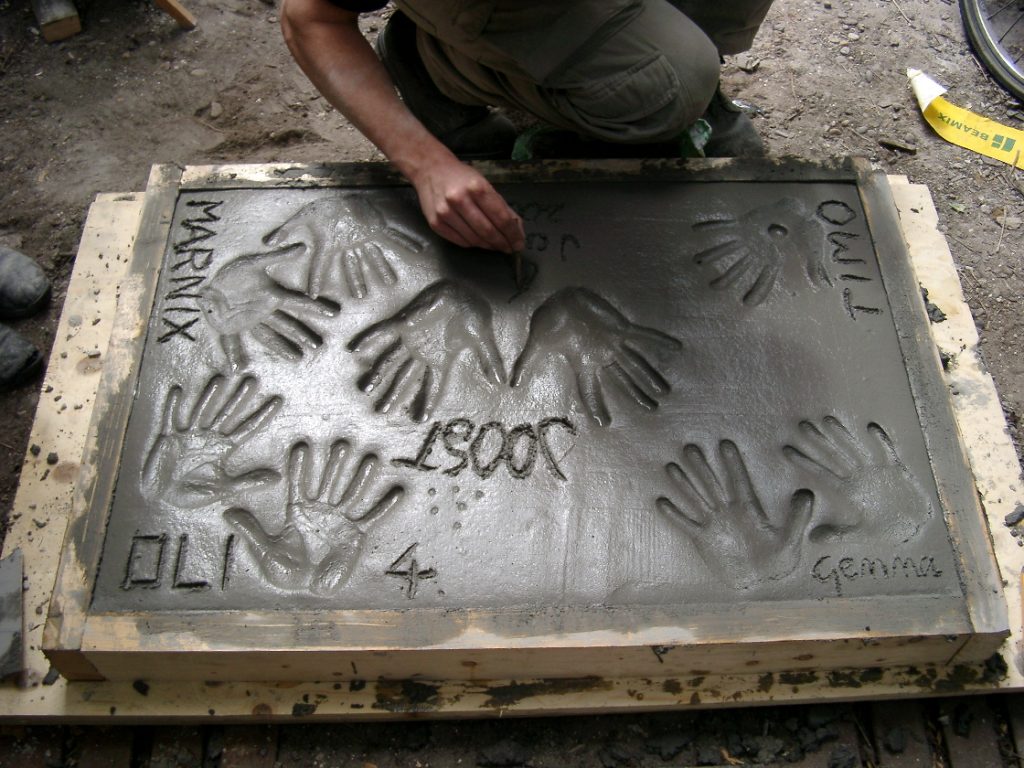 Marnix en ik zijn beide perfectionist als het op techniek en uitvoering gaat, we hebben misschien wel de aller sterkste en strakste Walk-of-Fame-steen ever gemaakt, met een wapeningsnetje en zo, volledig comme-il-faut.
Natuurlijk waren we niet famous en hadden we geen toestemming maar dat weerhield ons niet. Maandag ochtend vroeg hebben we de reeds gedroogde en geharde loeizware steen in de Walk of Fame Rotterdam geplaatst.