"It's that time of the year again" Call me truttig, maar ergens in het najaar begint het te kriebelen en dan wil ik iets doen dat leuk is in de donkere dagen rond kerst, of gewoon leuke kerstcadeaus maken. Twee jaar geleden bedacht ik de PetLedLamp. Nu had ik die natuurlijk weer kunnen maken maar ik liep er op vast, alhoewel herhaling fantastisch is is dat niet perse altijd zo. Twee keer hetzelfde doen is saai.
Net als vorige keer besloot ik dat ik iets met de huidige stand van zaken omtrent goedkope led lampen wilde doen. Ik vind die nieuwerwetse filament lampen namelijk helemaal geweldig. Daarnaast heb je ook van die witte bolletjes, die vind ik persoonlijk niet zo mooi als helder licht, bovendien is het een vrij lelijk, cheapo, plastic product. Dat was dan ook meteen het beste argument om juist daarvoor te kiezen.
Van het lelijke lampje zal ik het witte bolletje verwijderen en de sokkel zal ik onderop een glas kleven. Op zoek naar glas. Net als vorige keer ging ik met Oo naar onze lievelings kringloopwinkel in de regio de Pelgrimshoeve in Zoetermeer, de absolute top als het op kringloopwinkels aankomt.
De bonus is dat ik daar aangepapt heb met een medewerkster, haar hulp is onbetaalbaar, want niet alleen helpt ze me met inpakken maar ook met de selectie van de glazen. Die selectie is de crux van deze serie. Het gaat enerzijds over de esthetiek, daarover valt al dan niet te twisten en dat doe ik dan ook met de lieve medewerkster, en anderzijds moet het glas in de curve van het lampje vallen.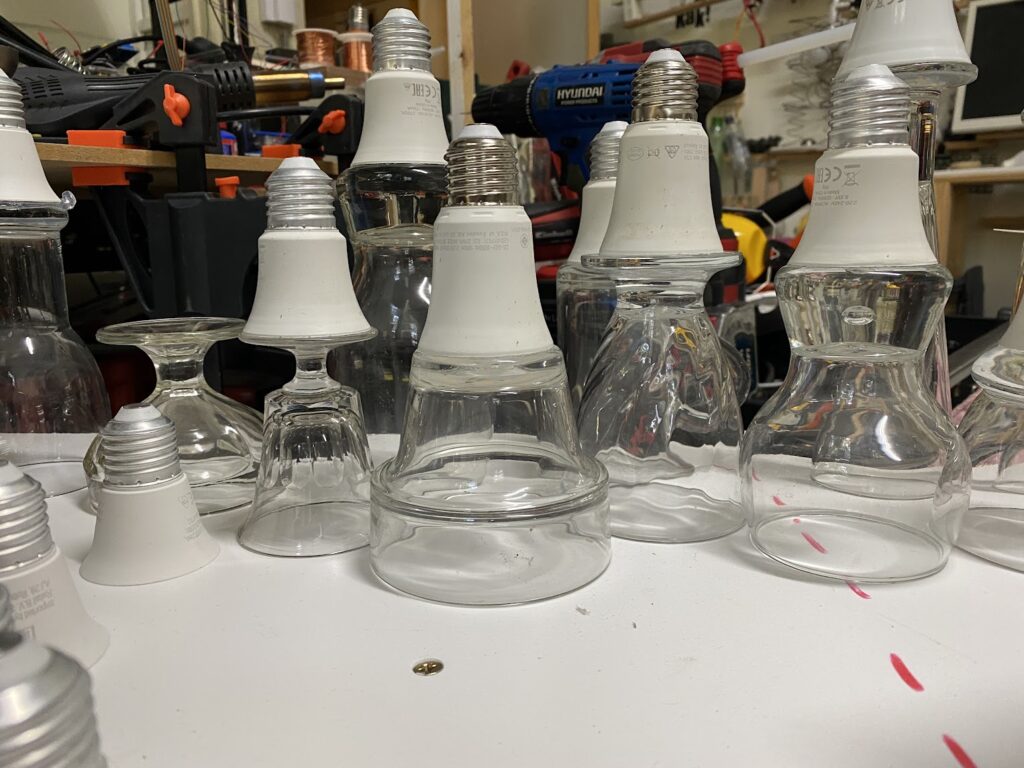 Het resultaat is een tachtigtal lampen, allemaal uniek, niet allemaal even mooi, voor elke smaak wat.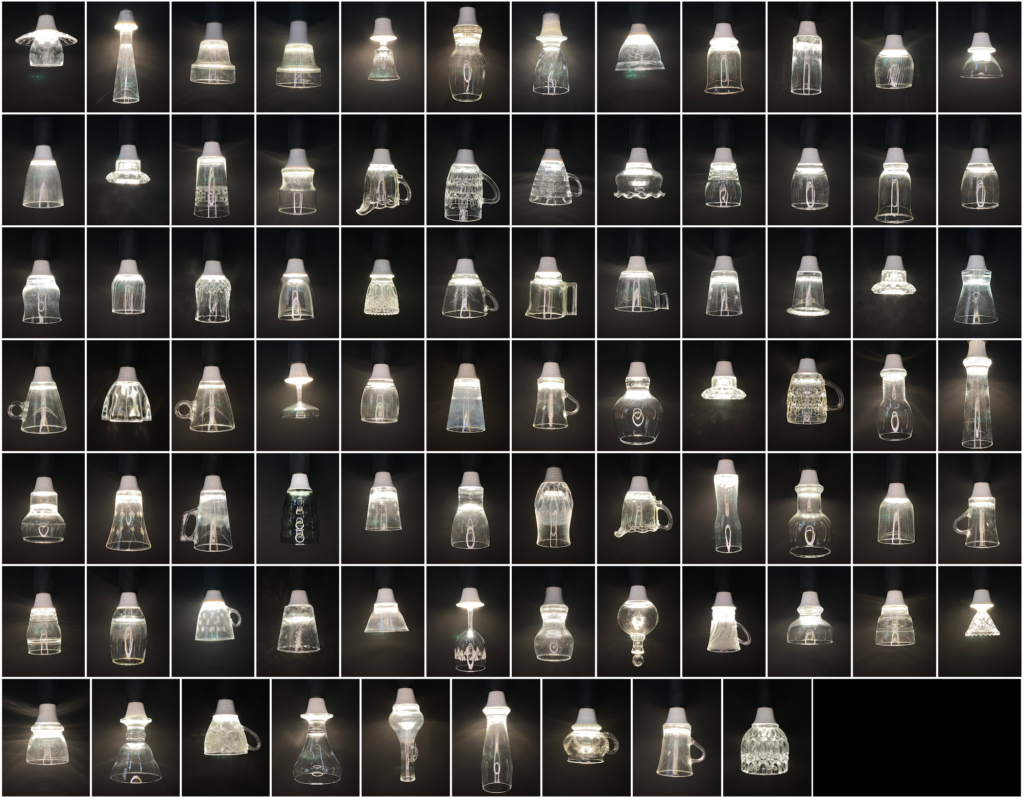 Alle lampen zijn op facebook gepost en de meeste zijn verkocht binnen 48 uur, fantastisch!