Grind in plaats van groen is een van de meest irritante dingen die je meemaakt anno nu, niet? Nee nog erger is dat buren naast elkaar elk net even een andere tint grijs grind hebben. Wat een beleving en wat een verbeelding!
Precies tegelijkertijd bukken Nelleke en ik om exact dezelfde gedachte in praktijk te brengen, om onze frustratie of woede te temmen staat er maar een ding op, the swap. We grijpen een handvol grind en leggen dat in het door de ander achtergelaten kuiltje
We verkneukelen ons bij de gedachte dat de respectievelijke eigenaren van de voortuinen meticuleus op hun knieën de schade gaan trachten te herstellen. Maar na nadere inspectie ettelijke maanden later blijkt onze actie ongemoeid gelaten. Er staat niets anders op de boel te chargeren, hierbij…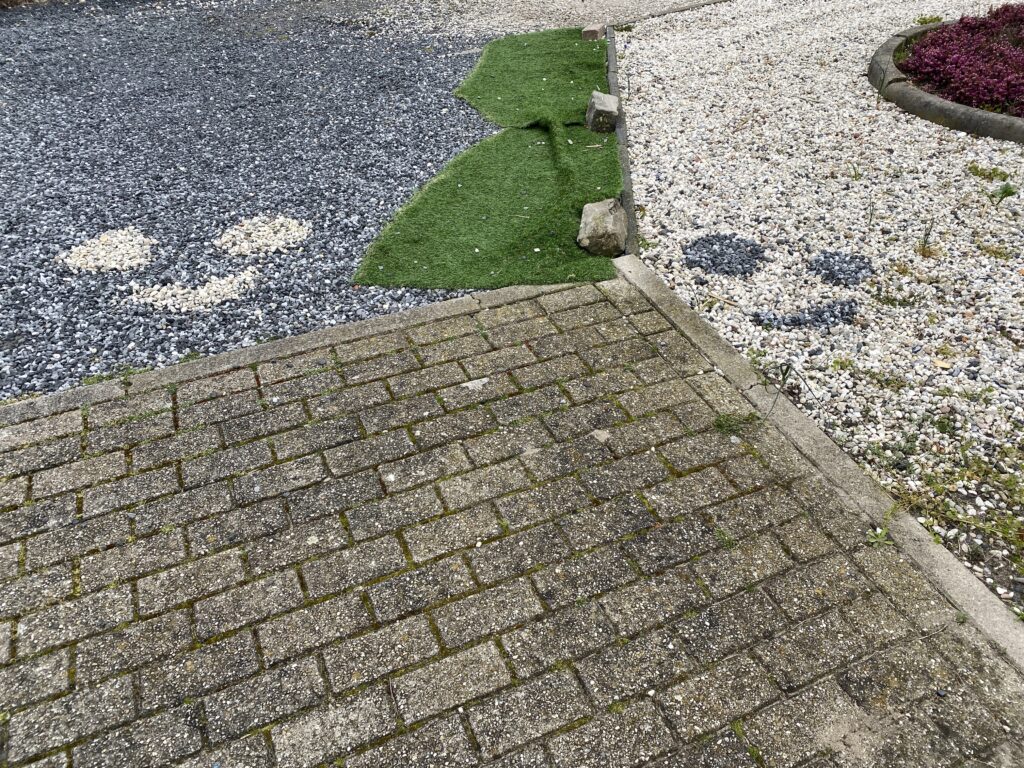 We noemen het "Wandelisme" en er zullen er meer volgen.
PS: Groetjes aan de rijdende rechter.