During South Explorer in November 2021, in times where Covid restrictions can change overnight, I made a new Circle, the Circle of B.a.d. The circle is in the front yard along the public space, for everybody to see. I am currently staying at Foundation B.a.d. as an artist in Residence.
The Circle is the totally cleared surface of the original pavement, without leaves but also without moss. It is undone of life, merely a sterile surface as originally intended.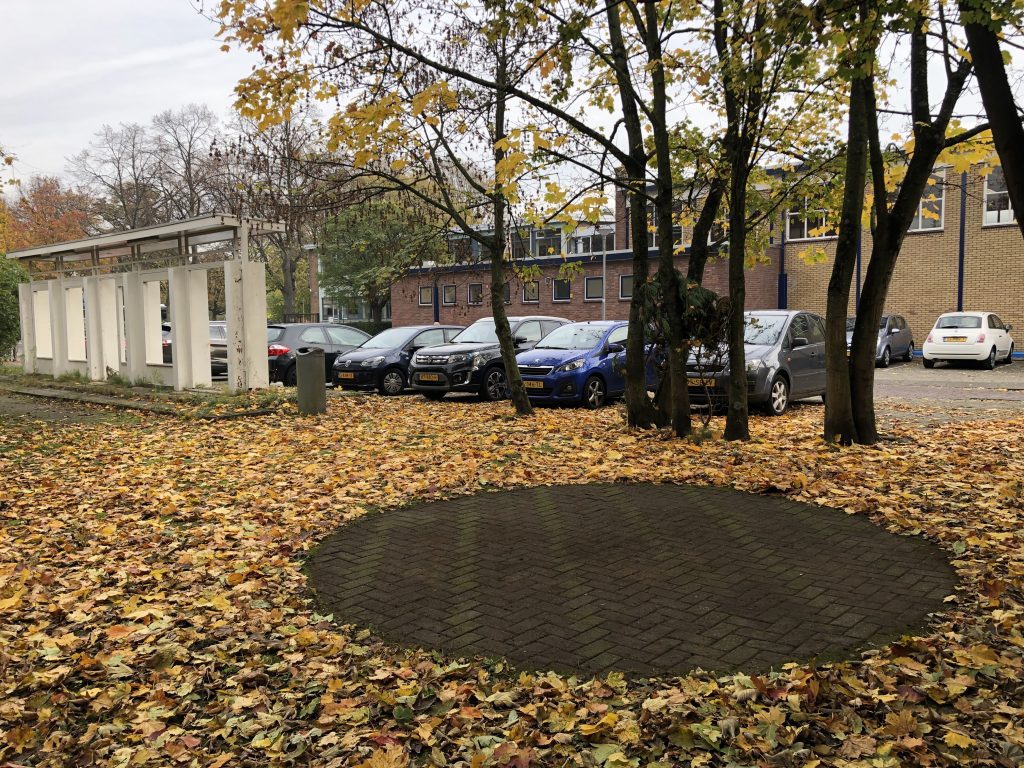 Seeing perfect circles is quite unnatural, it looks more like the result of an industrial or mechanical process and therefore unexpected is this place.
BTW Moss seems to grow much better on the dark pavement and almost not on the lighter one.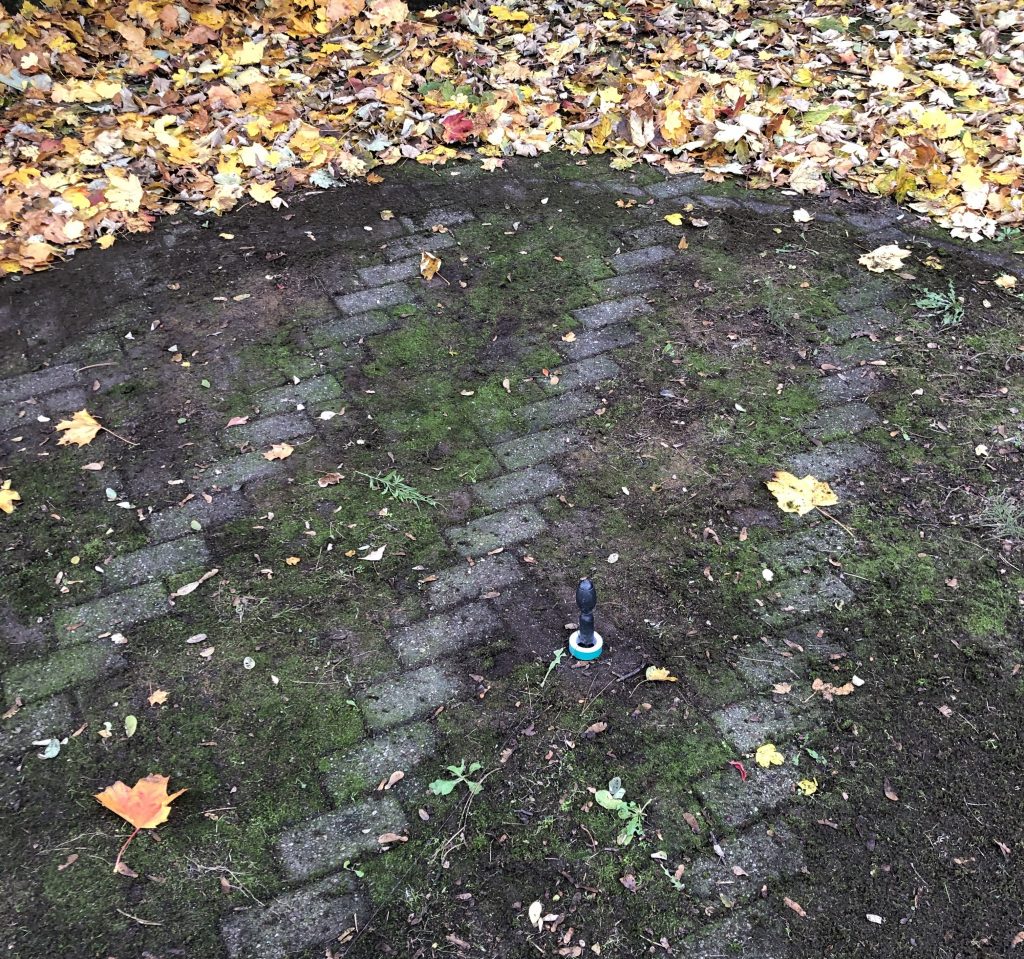 OOPS!
I unintentionally made my circle on the work of Helmut Smits, he removed the moss from lines of pavement… I am so sorry! Check it on his insta.