Van Februari tot April 2023 stelde ik ten toon in de groepstentoonstelling in Neck of the Woods (NOTW) met de titel: "War for Breakfast" Mijn werk bestaat uit meerdere delen waaronder een t-shirt drukkerij en een metalen frame om een haag in te laten groeien en enkele illustraties.
Het gaat hier om;
'Het recht om te betogen is niet in elk land vanzelfsprekend. In Rusland is zelfs het woord "ГAAГA" verboden. Het betekent (den) Haag en het impliceert natuurlijk dat Putin naar het Oorlogstribunaal moet'.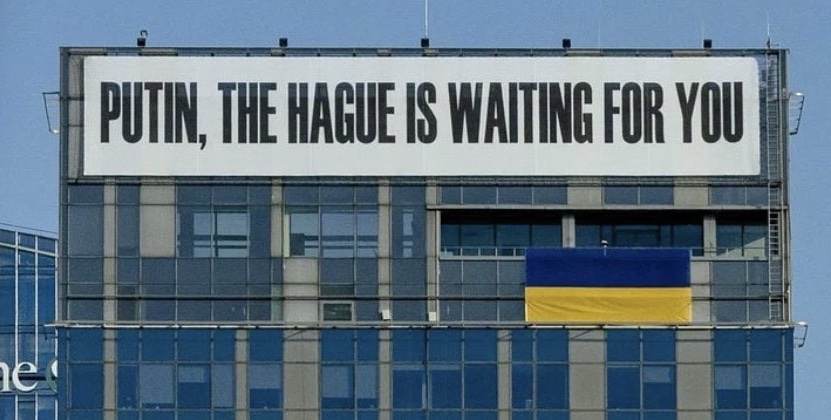 Ook in Nederland moeten we er ons bewust van zijn dat het recht van betogen onder druk kan komen te staan. Ik wil daarom de heg in de vorm van "ГAAГA" ergens in Den Haag gaan snoeien en er de komende jaren zorg voor dragen dat de liguster goed gesnoeid en bijgehouden wordt,
dat tot de dag dat Putin daadwerkelijk berecht zal worden voor zowel MH17 als voor de oorlog in Oekraïne.