I am going to walk to the opening of Ipihan#8 on the 51 parallel north (Lat51). I will start on the left bank of the Meuse near Sittard and walk towards the East for 21 days, approximately 25 km/day. I will walk as close to the lat 51 as is practical without making an obsession out of it.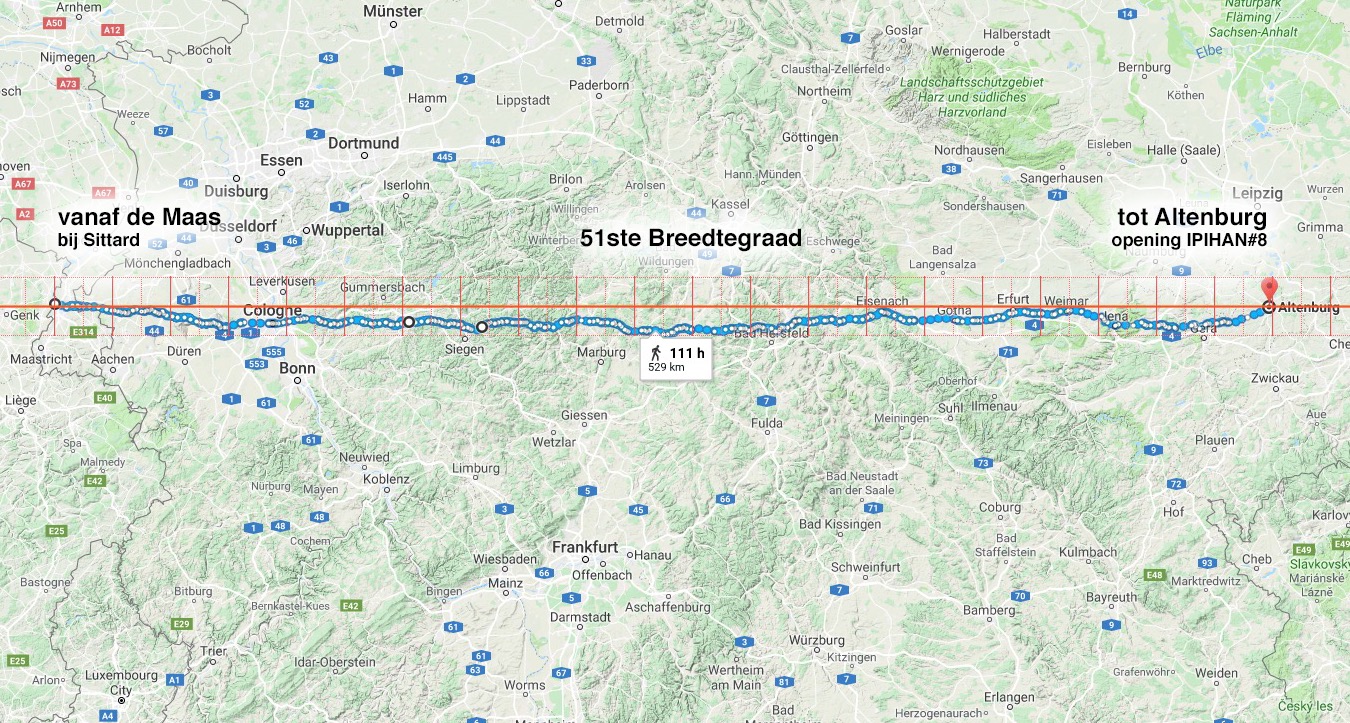 I will start on August 2nd and arrive on the 22nd.
To make this possible I have asked for sponsoring on Facebook, 1 euro/km.
If you want to contribute, please do 🙂 NL73 INGB 0008 0790 00 (base80)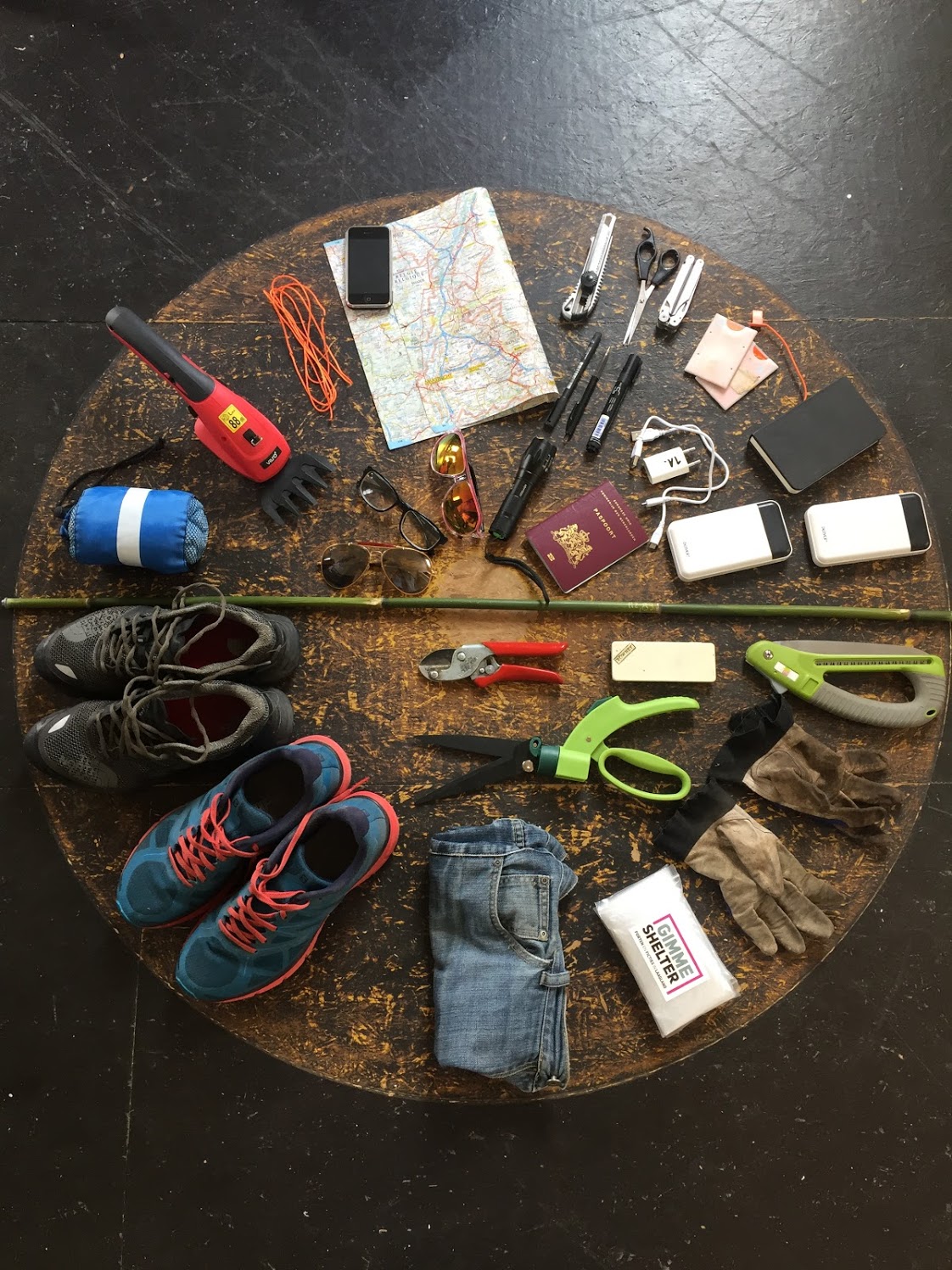 I will try to report back to my sponsors and friends on a daily basis of facebook and maybe on this site. As 4G is not deployed in this part of the world I will have to skip some reports.
NL tekst
530 kilometer in 21 dagen (deel dit!)
Ik heb in de 100 dagen (!!!) dat ik niet meer rook meer dan 1000 kilometer gelopen, in-en-om Rotterdam. Ik had al in Italië of Polen kunnen zijn! Nu is het vakantie- én komkommertijd en wil van beiden iets moois maken. Dus ik ga 530 kilometer lopen én er verslag over uitbrengen. Ik loop over de 51ste breedtegraad, van België tot en met Altenburg, in het oosten van Duitsland.
Ik neem er 21 dagen de tijd voor, dat komt neer op ca. 25 km per dag; dat moet kunnen.
Ik ga dit zo low budget mogelijk doen, neem een rugzakje met slaapzak mee en ga wild kamperen of vraag een boer op de route om tegen betaling van het snoeien van een heg te mogen slapen in een schuur. Hierdoor hou ik de kosten minimaal, ik schat dat ik vanaf 1 euro per kilometer het hele project kan uitvoeren. Wil je me meehelpen deze kosten bij elkaar te krijgen door een paar kilometer van mijn route te doneren? IBAN NL73 INGB 0008 0790 00 (t.n.v. Base80) (o.v.v. LAT51)
Wat krijg je voor je geld? Gewoon een lollig verhaal dat drie weken duurt en zo de komkommertijd nog spannender maakt. Gaat er iets gesnoeid worden? Ja, er gaat regelmatig gesnoeid worden. Die 51ste breedtegraad zal onherkenbaar veranderen. Waarom Altenburg? Omdat daar op 24 augustus de presentatie is van IPIHAN#8 en Altenburg ligt op de 51ste breedtegraad, vandaar dus.
If paradise is half as nice (ipihan)#8
op het 4de plaatje staan van die fancy QR-codes waar ik helemaal niks mee kan, grrr!
Als je liever wil dat ik naar het westen loop dan is dat 10€/km
🙂 vermeld dat even in je overschrijving
UPDATE alle kilometers zijn uitverkocht, al het meergeld gaat naar een mooi boekje over de tocht
klik hier voor 6.25 km – €
https://www.ing.nl/particulier/betaalverzoek/index.html…
klik hier voor 12.5 km – €
https://www.ing.nl/particulier/betaalverzoek/index.html…
klik hier voor 25 km – €- 1 dag
https://www.ing.nl/particulier/betaalverzoek/index.html…
Als je denkt dat ik helemaal gek ben; stort dan minstens 100€ o.v.v. Gek!